KATNIP KITTEN KOLLECTION
from TYBER KATZ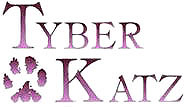 ©2010
Our Katnip Kitten Kollection brings all kinds of
delightful mischief into the new millennium. We know you will love these adorable little Felines.
Each in an exclusive edition of 50. They are in Tyber Katz tradition, Handcarved & Handpainted Lindenwood
No two are alike. You can order the markings of your choice...have your own cat immortalized!
Reserve your Katnip Kitten Today and don't miss out!




"Woodstock"
Hippy Kitten
Limited Edition of 50
Well man, one word says it all with this little fella "GROOVY"
Handcarved Handpainted Lindenwood Head & Paws.Real
whiskers.He wears bell bottom
denim pants,Tye Dye T shirt,Suede Vest, Love Beads.
His paw is carved in a perpetual sign of peace.
No two dolls exactly alike.
Signed,dated and numbered by the artists. Comes with a certificate of authenticity.
Allow 9-12 months for completion and delivery.


SOLD OUT